We're sorry to report the passing of Sir Dave Goplen.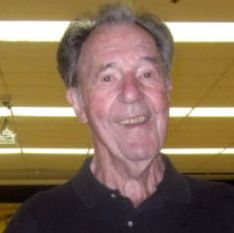 Dave was a member of SIR for 32 years (the longest of any of our members). He joined Branch 73 (San Pablo) in 1988, transferred  to  Branch 108 (in Brentwood) in 2001, then to our  Branch 161 in November 2019.   
While in Branch 108, Dave served as Big SIR four times.  He served as Membership Chairman for several years while in Branch 108, and was always there to provide assistance and support where needed.  
He was a Honorary Life Member of SIR (awarded in 2012),  and received the SIR Presidential Senior SIR Award (90 years of age) in April of 2020.  He was an avid bowler and golfer (he served as President of the Summerset Seniors Bowling league at Harvest Park Bowl in Brentwood).
Plans for a Memorial Service are pending. Once known, we will share that information with you.
Please keep Dave, his wife Eva and family in your thoughts and prayers.